UMMAF would like to welcome Lea Bivins as our first "UMMAF Athlete Ambassador"!
Lea "First Moon" Bivins trains out of UMMAF member club House Of Moons gym in Orangevale, California and is due to make her amateur MMA debut November 13th 2021. Lea has been building her resume from a young age and intends on starting her amateur career off right.
Starting off competing at an early age Lea has already achieved so much in becoming the 2016 Regional, State, and National wresting champion,  4x NAGA champion, 2019 United States Fight League Champion; and 2019 Youth World Champion! Lea is also the youngest Purple belt in Brazilian Jiu Jitsu under Professor Jamie Jara.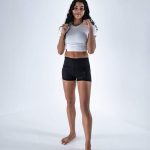 Here at UMMAF we support the development of Amateur Mixed Martial Arts Athletes in the United States for potential Olympic recognition. Our mission is to enable US Amateur MMA Athletes to achieve sustained competitive excellence, develop character and support the efforts for development of amateur Mixed Martial Arts through various ongoing initiatives.
As the sport rapidly grows; we are always on the lookout for future stars that fit our image and description of a true fighter and respected role model. With certain attributes inside and outside the cage, we are looking for someone to represent our brand and in turn we represent them.
UMMAF President Ryan Brueggeman stated, "We are so excited to have Lea as a UMMAF Brand Ambassador.  Her achievements thus far are a testament to her training, focus and character.  These are the attributes we look for when choosing our brand ambassadors.  We at UMMAF look forward to continue to support Lea and her career as well as work with her and her team as we expand the UMMAF brand."