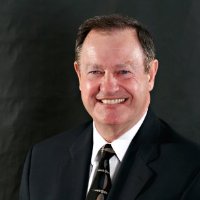 Frank Babcock –  President/ Chief Executive Officer
Frank Babcock is President and Director of KICK International, Marketing and Broadcast Executive, Master Instructor of Hapkido, Tae Kwon Do, Judo, and Jiu-jitsu. Frank has developed viewer programming covering competitive combat sports for audiences in arenas and on television throughout the United States. Frank has combined 40 years of marketing and advertising experience at CBS and Charter Communications with his extensive expertise in combat and martial arts to become the primary creative force behind competitive combative sport of amateur Mixed Martial Arts in the United States. Frank developed the medical safety and legal standards for training and competition that are essential to the safety of competitors in competitive combative sports. His refereeing and judging clinics and seminars forged the path to acceptance within the USA. Frank's dedication to building a strong foundation in combat sports for amateur athletes lead him to co-found Karate International Council of Kickboxing / competitive combative sports in 1981, which evolved into Kick International a 501c3, not-for-profit Corporation formed under the federal standards of the Ted Stevens Olympic Amateur Sports Act, created to develop amateur combative competition for future Olympic Recognition. Kick International/UMMAF is the exclusive representative of the IMMAF and is recognized by a many of the top state athletic directors as the premiere competitive combative sports organization in the United States. The UMMAF / KICK International  has developed the path for recognition by the United States Olympic Committee as the National Governing body of Amateur competitive combat sports.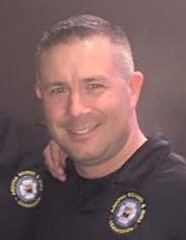 Ryan Brueggeman – National Director / Vice President
Ryan Brueggeman has had a substantial background in wrestling and Martial Arts which carried him though his formative years in Jr. High and High School.  Mr. Brueggeman enlisted in the United States Navy where he continued to wrestle at various events around the globe.  It was during this time Ryan was also introduced to Krav Maga.  Past his competing days, Ryan has been officiating wrestling for 17 years at the State Championship level in Missouri, Massachusetts, Washington and Arizona.  His officiating of wrestling led to his involvement in officiating MMA for UMMAF, having officiated the 2014 and 2015 UMMAF National Championship MMA Tournaments and served as the  Sanctioning Director in 2016, as well as the 2014 and 2015 IMMAF World Championship MMA Tournaments and served as the Sanctioning Director 2016.  Mr. Brueggeman is also a licensed professional and amateur MMA official in several states across the country.  As National Director and Vice President for UMMAF, Mr. Brueggeman oversees negotiations with state athletic commissions and all compliance issues, athlete and gym membership as well as overall responsibility for the overall growth of UMMAF in the United States and also serves as Mr. Babcock's liaison to the IMMAF Board of Directors, and United States technical advisor to the International Mixed Martial Arts Federation.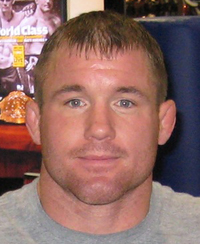 Matt Hughes – Director / Public Relations Promotional support
A nine-time World Welterweight Champion of the UFC and a record of 45-9, Matt's career began in 1996 when friend, Chris Dwyer, approached Matt to fight at a small show in the Chicagoland area. One year later Matt won a second time.  He then teamed-up with a manager and the fights became more frequent. After his sixth fight in the U.S. he began traveling overseas. Since then, Matt has found himself fighting on the foreign soils of Japan, Kuwait, Abu Dhabi and Great Britain, as well as, from coast-to-coast and Hawaii in his home country.
Matt's greatest opportunity came in the octagon during UFC 34 when he took the stage against the then-world-champion Carlos Newton. Hughes made the most of this opportunity knocking out Newton in a come-from-behind victory; earning, for the first time, the belt and title as the "UFC World Welterweight Champion." Matt continued his assault on the record books with the Welterweight Championship by submitting Georges St. Pierre in October 2004 and successfully defended it against Frank Trigg in their historic April 2005 rematch. In addition, he additionally became one of the coaches for the second season of The Ultimate Fighter, which aired in late-2005. In 2006, Matt saw a tremendous surge in popularity and recognition with his high-profile victory over Royce Gracie in May and his victory over BJ Penn in September. In November 2006, he lost the welterweight belt to Georges St. Pierre in a 2nd round TKO (technical knock-out); but has since defeated other top UFC fighters including Chris Lytle, Matt Serra, Renzo Gracie, and Ricardo Almeida.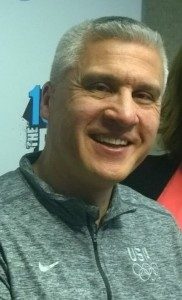 David H. Wang MD, MS – Chief Medical Officer
David is a Sports Medicine physician with over 20 years of experience in caring for athletes. He works with nonsurgical techniques for musculoskeletal ailments. He holds a master's degree in Exercise Physiology and has a deep understanding of sports and their unique training regimes. Currently, he serves as Medical Director of a large sports medicine facility and concussion clinic.  His current research includes concussions and the various ways they affect the athlete. David has published numerous articles in various medical journals in an array of subjects affecting the athlete.  He has been involved in the care of kickboxing athletes for over 15 years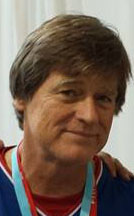 Chip Post
Mr. Post trained in Pai Lum Kung Fu and kickboxing with the world's greatest martial arts kickboxers including Herbie Thompson, Steve Shepherd, Don Wilson, Rocky Richardson, Ernest Simmons, David Duquallo, Richard Hill, Tony Ortiz.
 
After attending law school, Mr. Post returned to Florida and promoted shows in Cocoa Beach managing Don "The Dragon" Wilson in his climb to international fame.  At the same time, he coordinated the events for the US Team that challenged the Soviets in West Palm Beach which included the most important challenge in the history of Kickboxing – when Branko Cikitak  took on Don Wilson in Orlando.

Mr. Post took the first American team to Moscow and returned two months later with a US Team and Chuck Norris with KICK as sanctioning body.

Mr. Post also managed James Warring and promoted several events that defended his World Kickboxing Titles. Mr. Post  was James Warring's'  corner man when he beat Nate Miller for the NABF Cruiserweight, and then got James Warring  a shot for the IBF World Cruiserweight Title in Marsala, Italy. Warring won launching himself into the Guinness Book of World records for the fastest knockout ever.  Mr. Post was in his corner as he went on to defend his world title and later on several  trips to Japan for  K1.
Mr Post accompanied the Team USA to St. Petersburg, Russia to compete in the World Combat games under the auspices of the Sport Acord and the International Olympic Committee. Mr. Post has established himself as the International Ambassador for combat sports encompassing Kickboxing and MMA for many of the top invitational events selecting the most outstanding athletes chosen to represent the USA.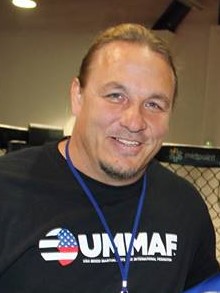 Robert Lee Hulett – Director Athlete Compliance
Robert competed in Las Vegas as part of Greg Jackson's team. He also fought amateur MMA and BJJ tournaments for many years.  At the Age of 35 he became a pro and fought seven times in four years with a record of six and one. As the owner of his own gym over the last seven years he began promoting fights because he saw how fighters where being treated.  His program later became known as the Midwest Fight League promoting many fighters, many of whom later became fighters for the UFC, Strikeforce, Titan, K1  and Bellator. Robert also serves UMMAF as a U.S. National Team Coach where he coached current Titan FC fighter, Will Starks to 2 consecutive IMMAF World Championships.